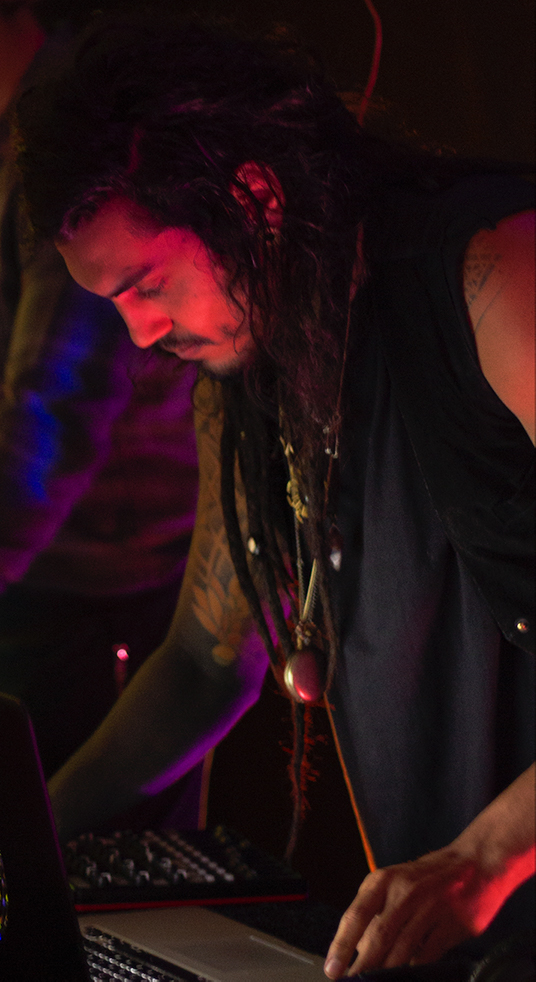 Ernesto Mora (Neto), is a Costa Rican  Music Producer who has been channelling electronic music since 2011. Neto has over 10 years of experience crafting electronic music for different scenes and playing in many festivals and venues around the planet, joining many of he's favorite artists on stage.
His first steps in sound production were through several Space-Rock bands and the composition of contemporary dance and theatre scores – enabling him to experiment beyond normal compositions to create music in a more cinematic and Sci-fi approach.
The intention behind his music is to travel across all boundaries that society has created, let our dreams come true and not be bound to the norms that society intends to put us on. 
All three projects have been carved and polished in the deepness of the forests and lakes around the planet, where this producer tends to live. 
Sending Creative Vibrations to All Beings!